Cesar's Salad / Cæsarsalat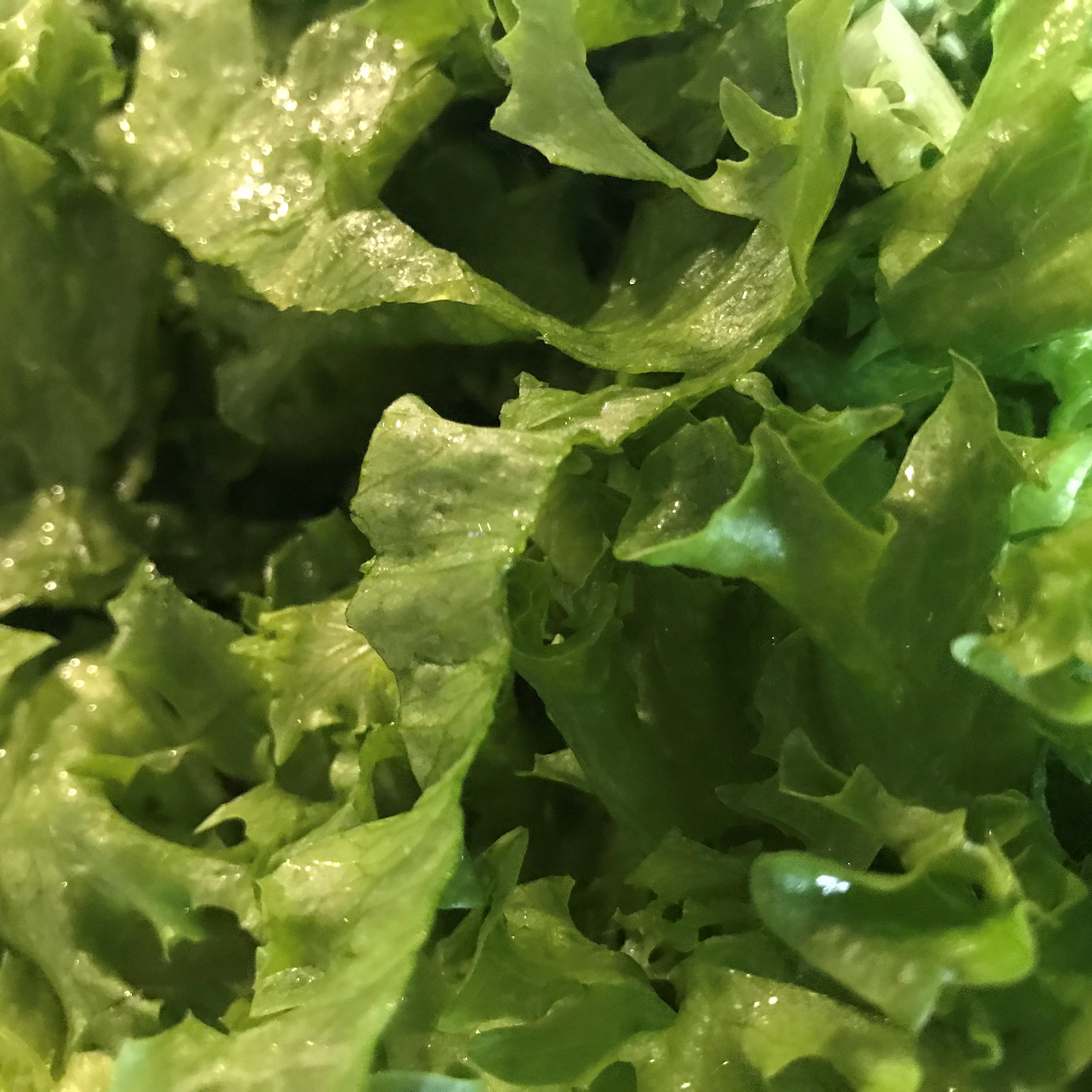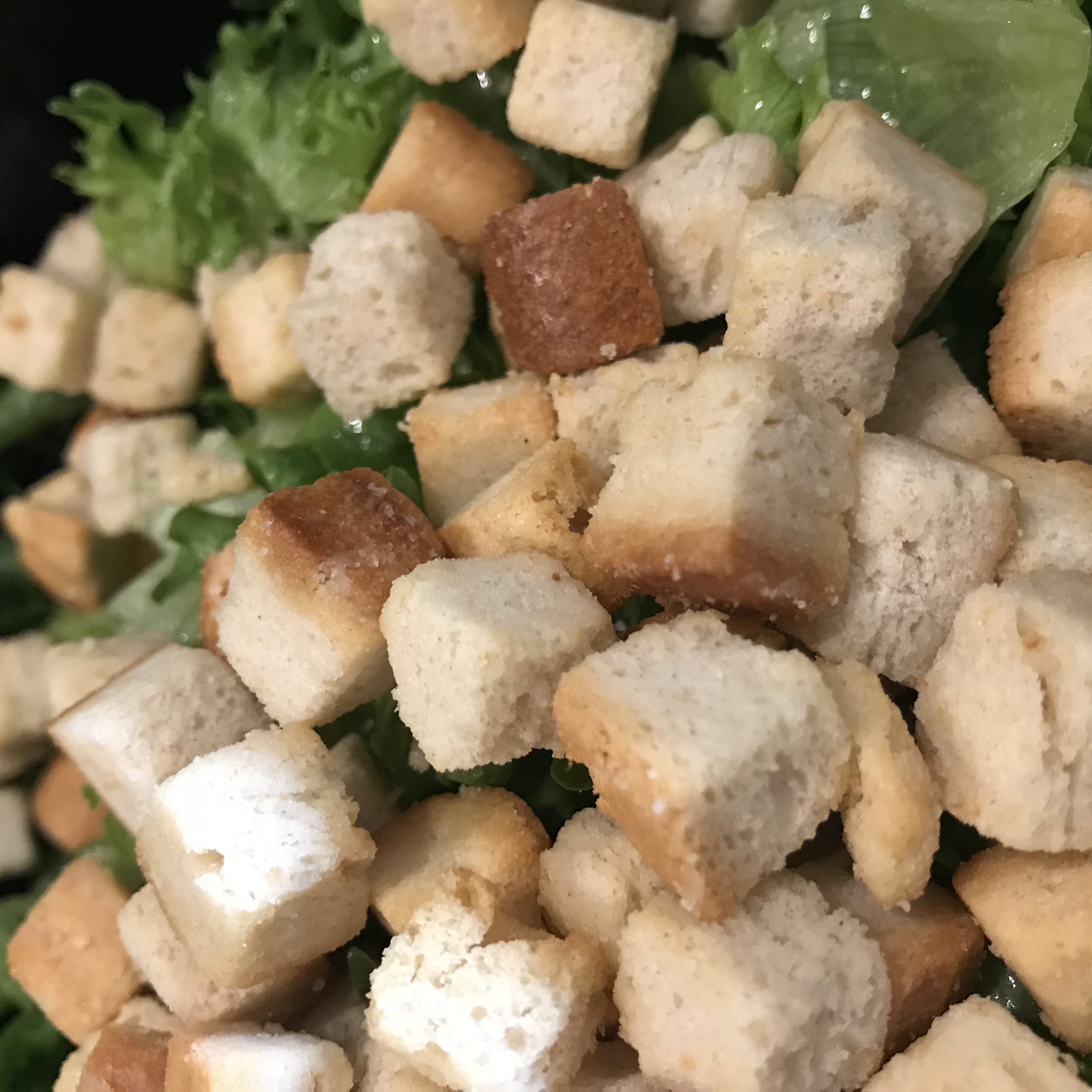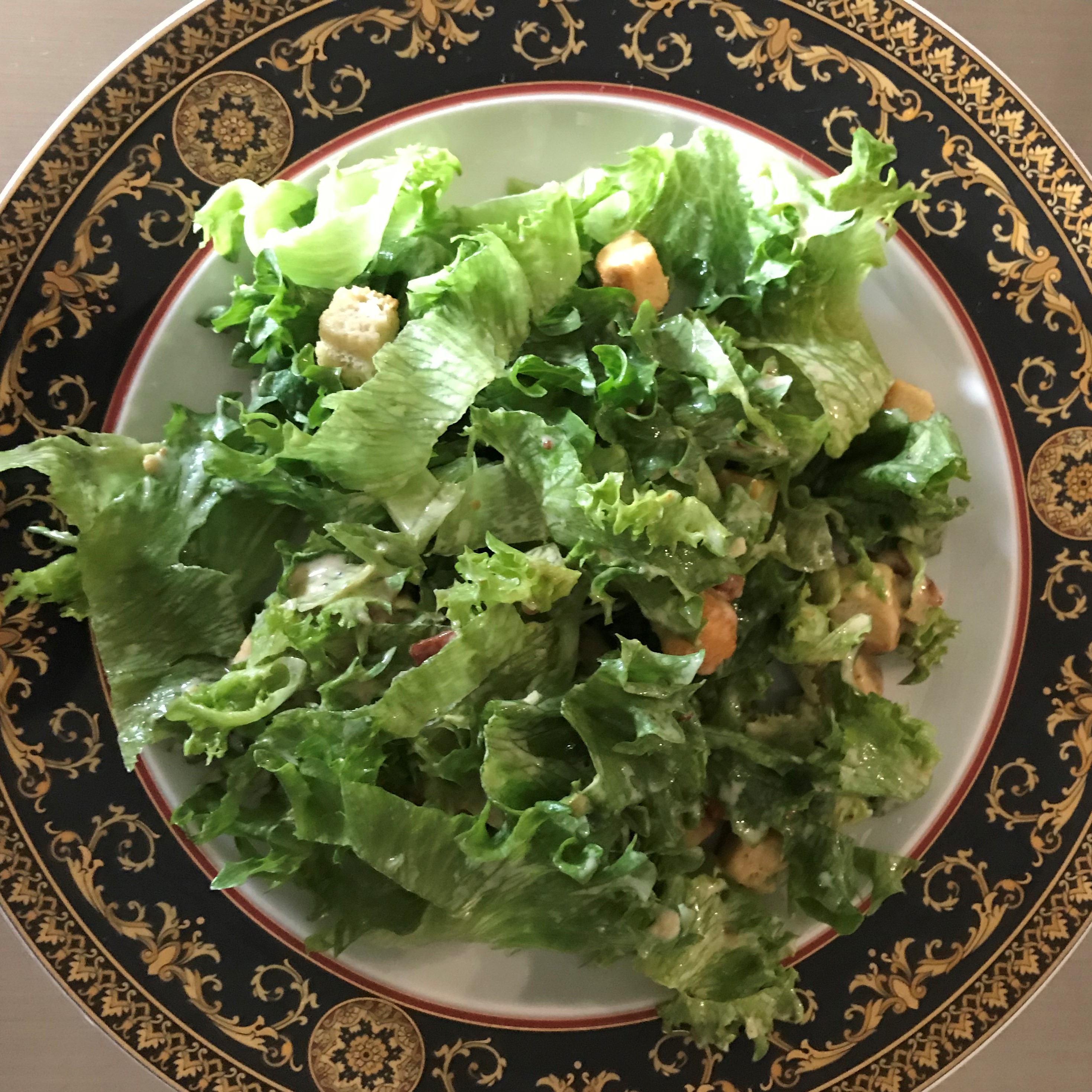 Salad
Green sweet crisp salad cut in large pieces
3-4 slices of bacon
Croutons
3-4 pieces of toast
3 tablespoons olive oil
2 garlic cloves
Salt
Pepper
Mayonnaise dressing
2 tablespoons Worcestershire Sauce
10 drops of tabasco
1 teaspoon Dijon mustard
½ egg yolk
1 garlic clove
Sunflower oil
Salt
Pepper
Roast the croutons and the bacon separately; and mix them with the roughly chopped salad.
Make a light mayonnaise; and mix it into the salad.
Salat
Udskåret crispsalat
½ pakke bacon
Croutoner
3-4 udskårede toaststykker
3 ss olivenolie
2 fed hvidløg
Salt
Peber
Mayonnaisedressing
2 ss Worcestershiresauce
10 dråber tabasco
1 ts dijonsennep
½ æggeblomme
1 fed hvidløg
Solsikkeolie
Salt
Peber
Croutoner og bacon ristes separat og iblandes den grofthakkede salat.
Salatdressingen røres til en let mayonnaise og blandes i.