Lucifer's Marmalade / Lucifers Marmelade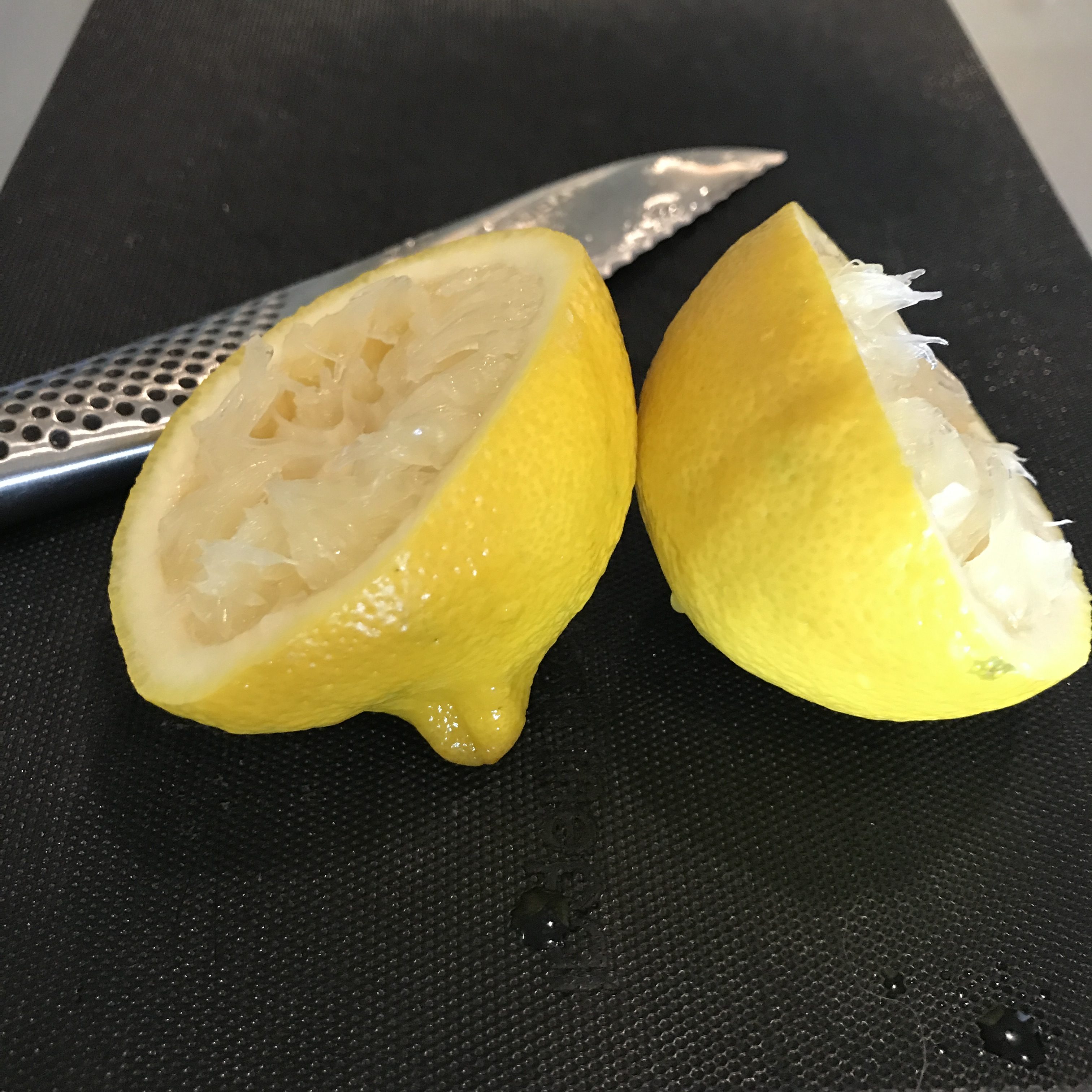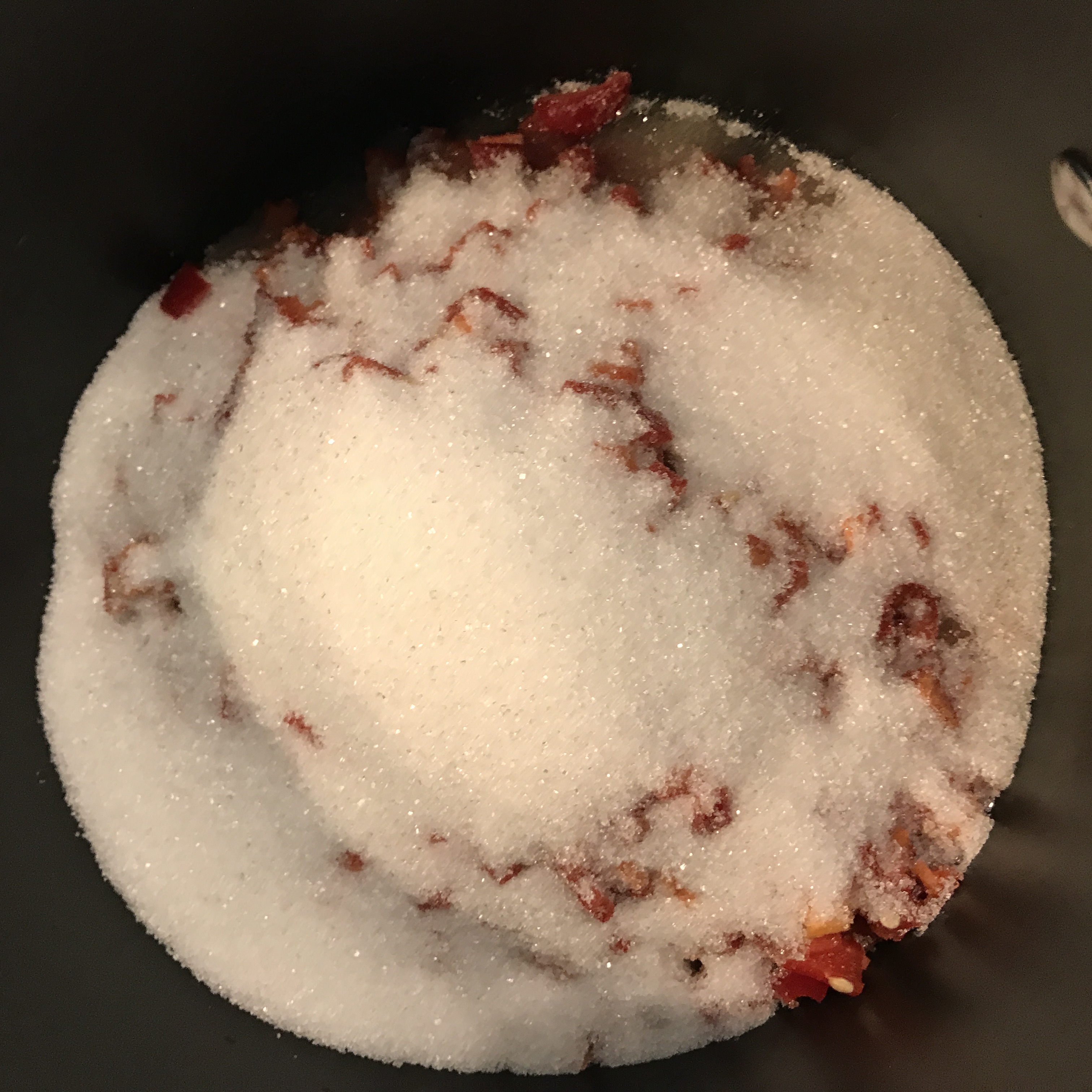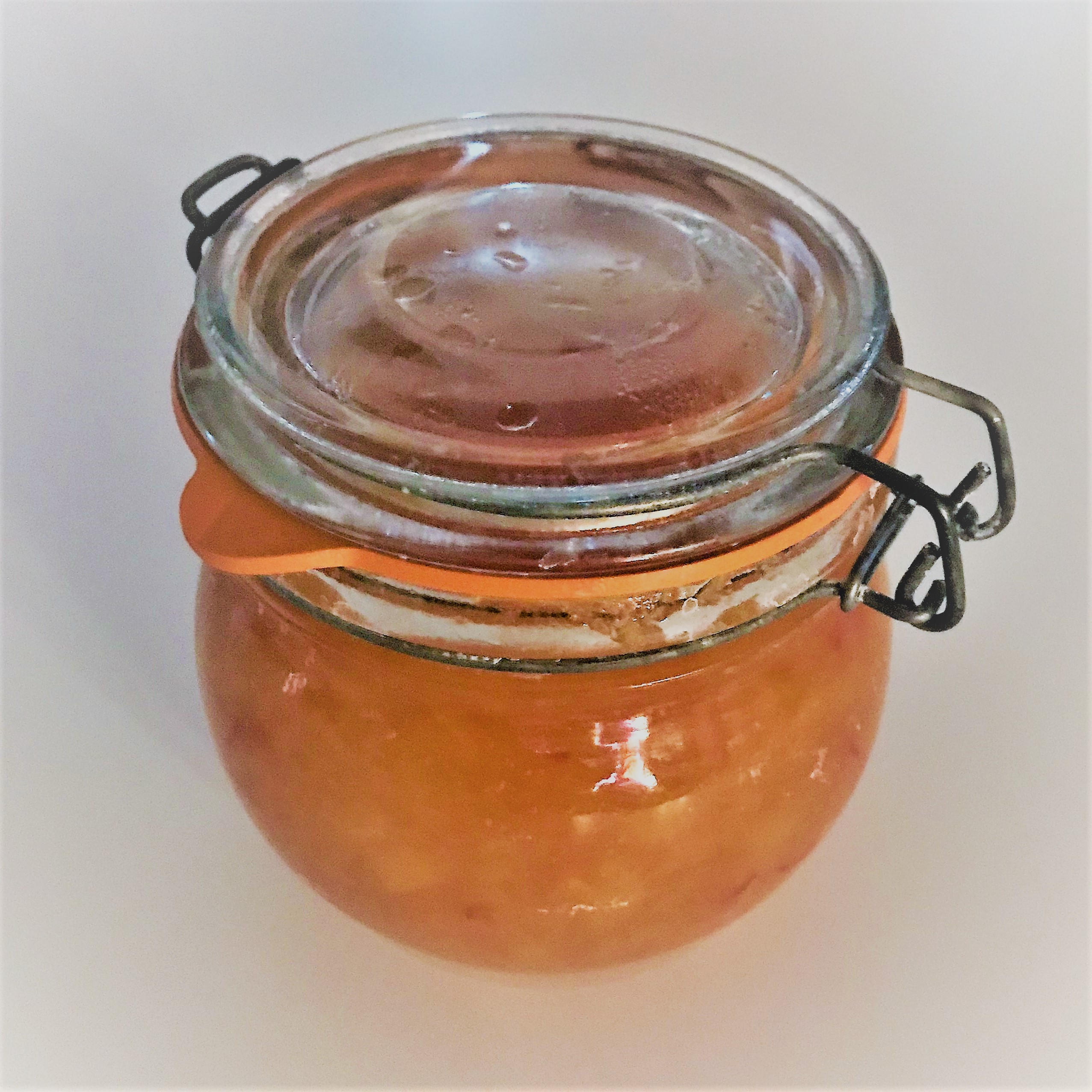 1 kg oranges
1 lemon
2 red chilli
300 g sugar
1½ tablespoon gelatine powder
(Liquid Sodium Benzoate for washing the glass jars)
Remove the seeds from the chilli.
Grate the peels from the lemon and the oranges.
Mix the grated peels with the flesh of the fruits, and the finely chopped chilli.
Let it boil for 30 minutes.
Add gelatine powder; and let the marmelade boil for 2 minutes.
Wash/rinse the jars in liquid Sodium Benzoate.
Pour the marmalade over in the jars.
1 kg appelsiner
1 citron
2 røde chili
300 g sukker
1½ ss gelatineringspulver
(Atamon til at skylle glas i)
Fjern kernerne fra chilierne.
Skal fra citroner og appelsiner rives og blandes med alt frugtkødet samt fintsnittede røde chili.
Det hele koges i 30 min.
Tilsæt gelatineringspulver og koges i yderligere 2 min.
Hældes på glas skyllede i atamon.