Chilli Jam / Chilimarmelade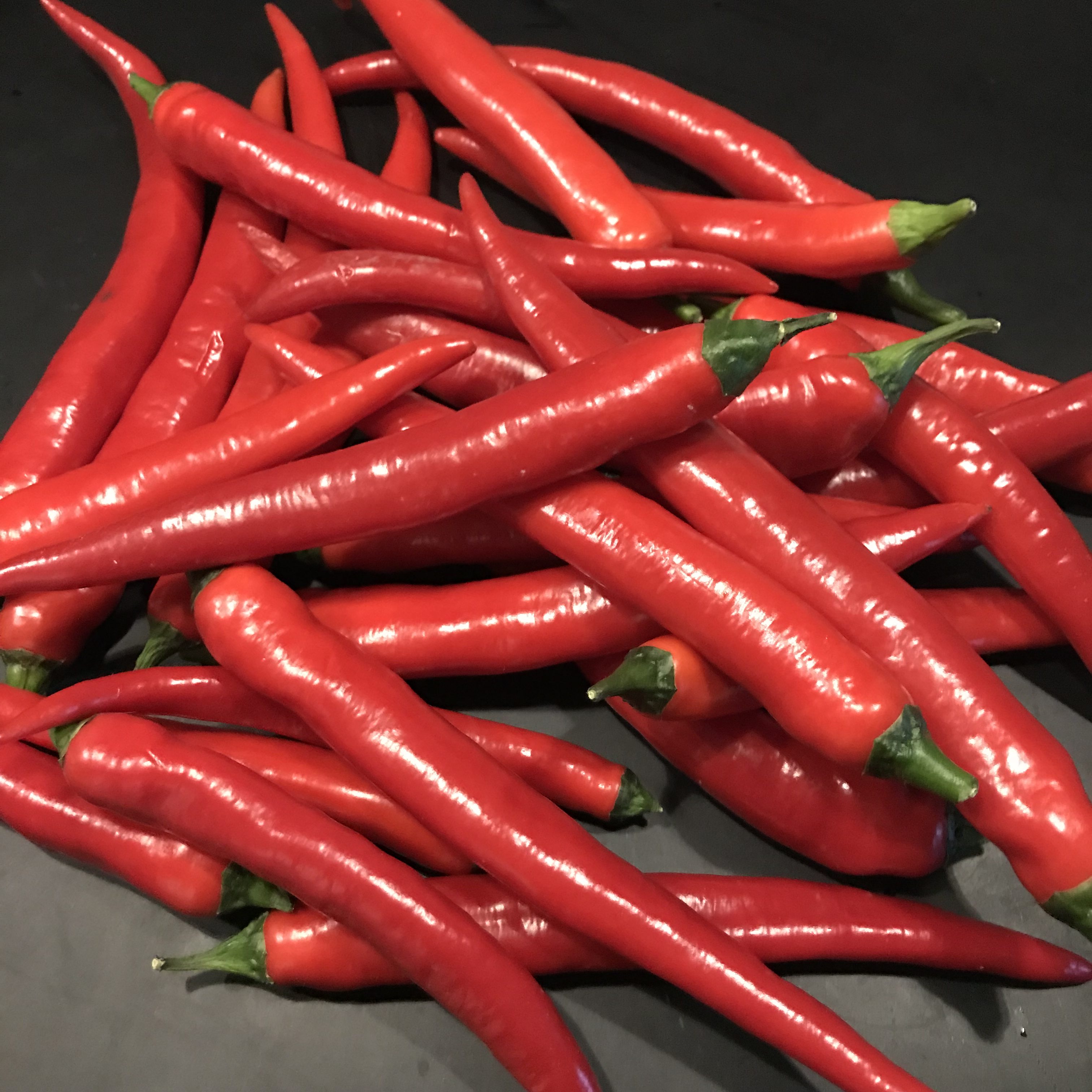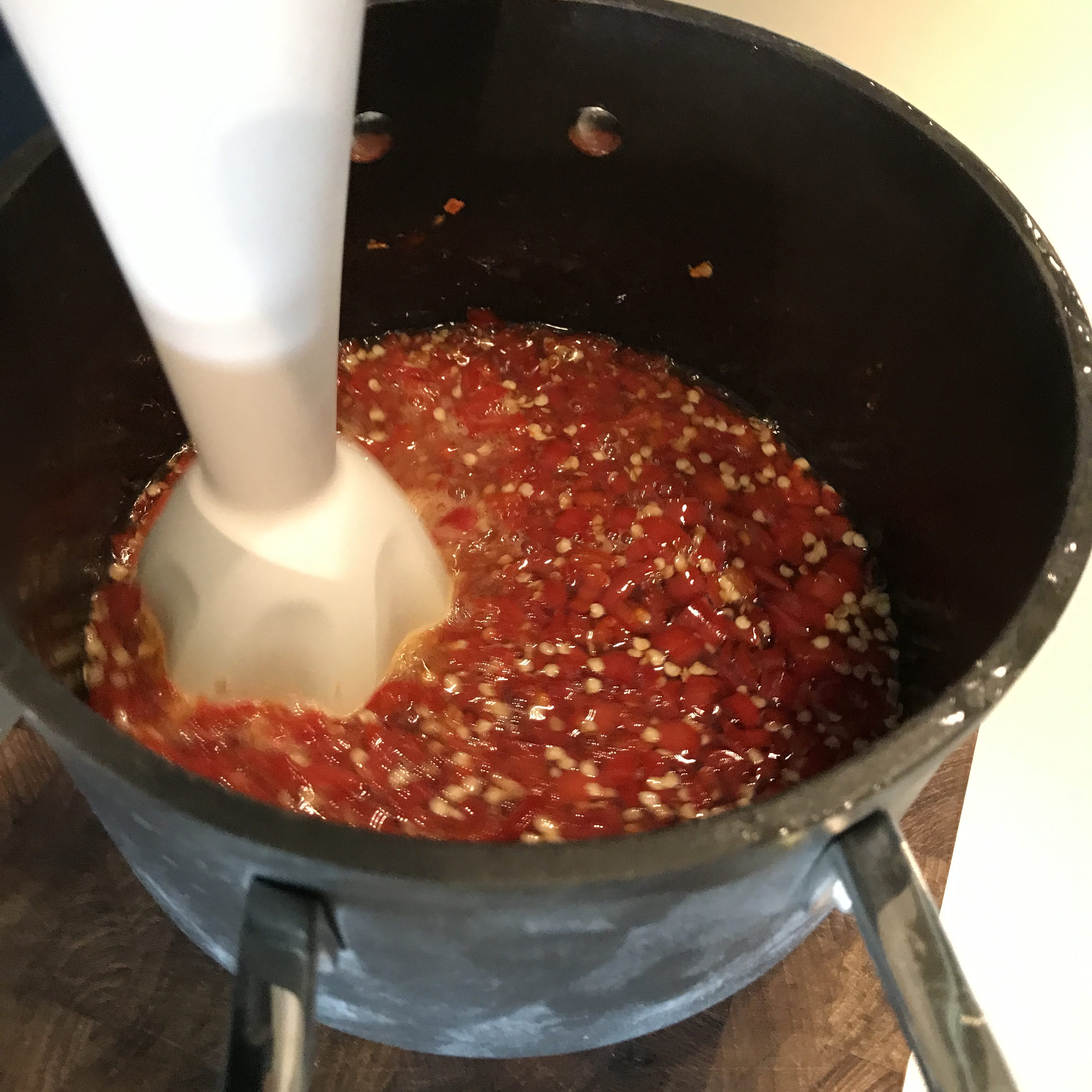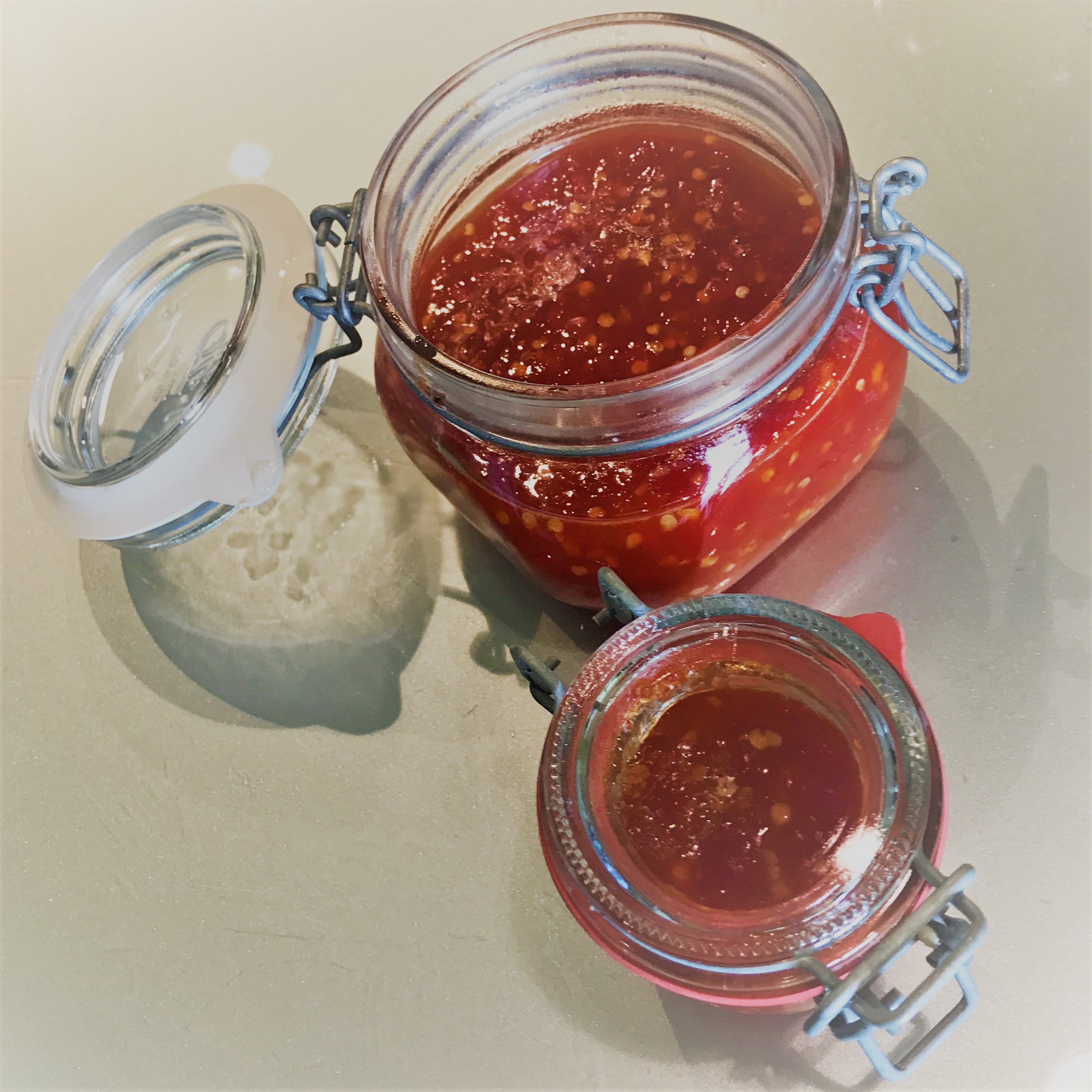 600 g red chilli
1 lemon
2 dl water
300 g sugar
1 tablespoon gelatine powder
(Liquid Sodium Benzoate for washing the glass jars)
Slice the chilli (keep the seeds); and add the juice and the grated peel from 1 lemon.
Boil with water and sugar for 20 minutes.
Blend it; and add gelatine powder mixed with a bit of sugar.
Boil it for another 5 minutes.
Wash/rinse the jars in liquid Sodium Benzoate.
Pour the marmalade over in the jars.
600 g røde chili
1 citron
2 dl vand
300 g sukker
1 ss gelatineringspulver
(Atamon til at skylle glas i)
Chili skæres i skiver (behold kernerne) og tilsættes saft og revet skal fra 1 citron.
Koges med vand og sukker i 20 minutter.
Herefter blendes massen og tilsættes gelatineringspulver iblandet lidt sukker.
Koges i yderligere 5 minutter.
Hældes på glas skyllede i atamon.