Shallots Glazed in Port / Portvinsglaserede Skalotteløg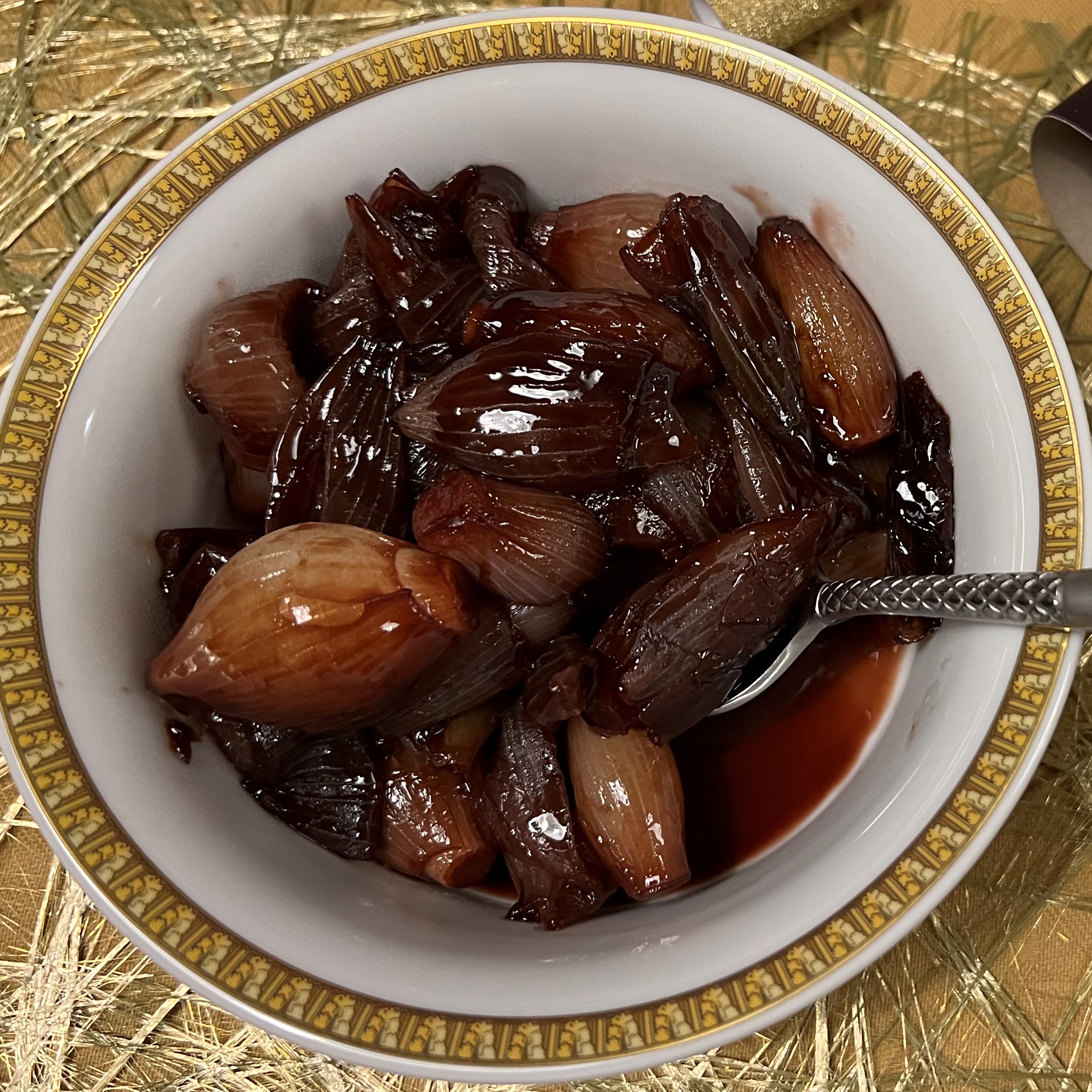 1 bag of shallots (200-300 g)
3 dl good port wine
1 teaspoon sugar
½ teaspoon salt
Peel the shallots. Let them stay whole.
Pour the ingredients into a small, thick-bottomed pot, and let them simmer for 30 minutes.
Served with meat.
1 bakke eller pose skalotteløg (200-300 g)
3 dl god portvin
1 ts sukker
½ ts salt
Pil skalotteløgene, men lad dem være hele.
Hæld ingredienserne i en lille, tykbundet gryde, og lad det koge ved svag varme i 30 min.
Serveres som tilbehør til kød.