Pommes Daisy / Æblekage med Rogomme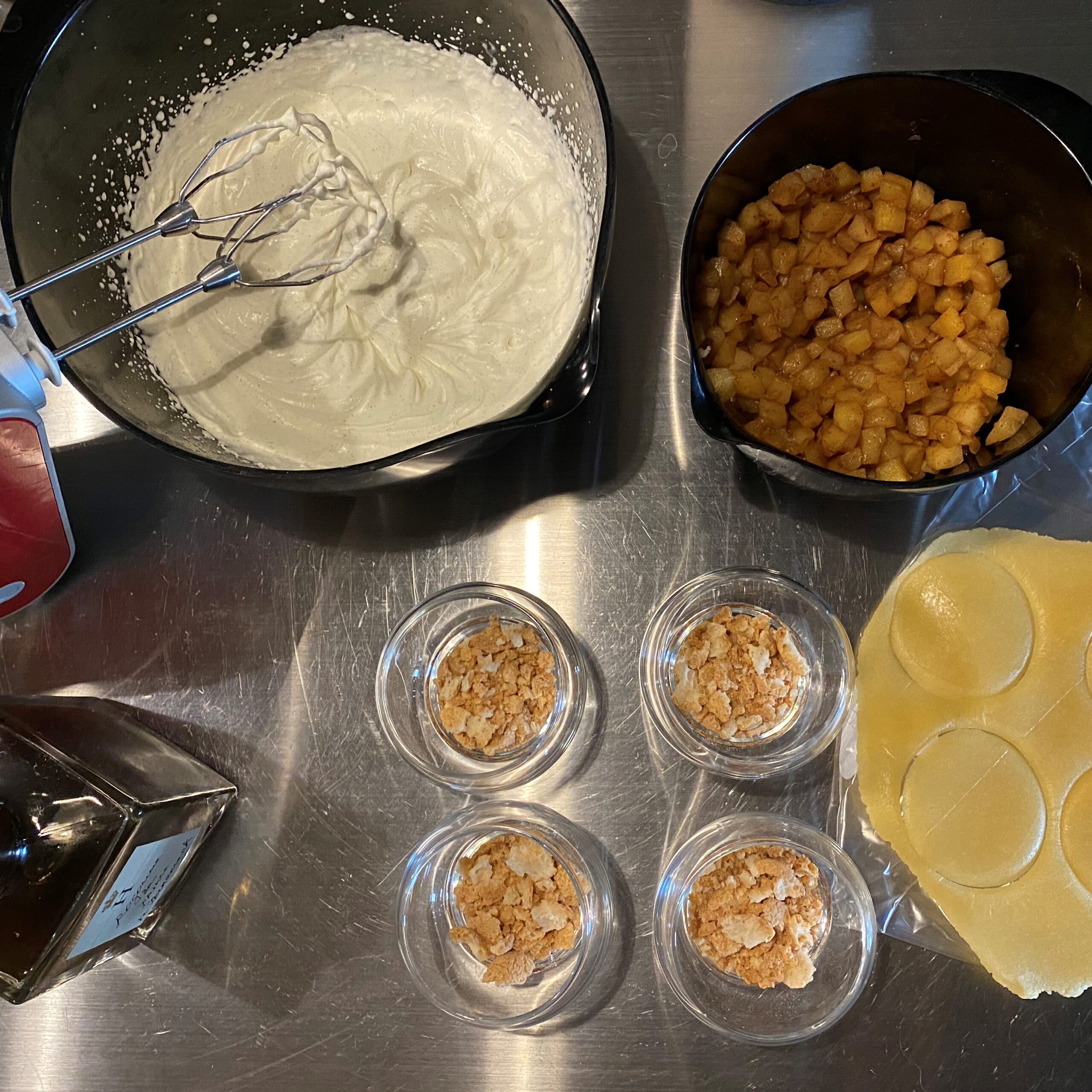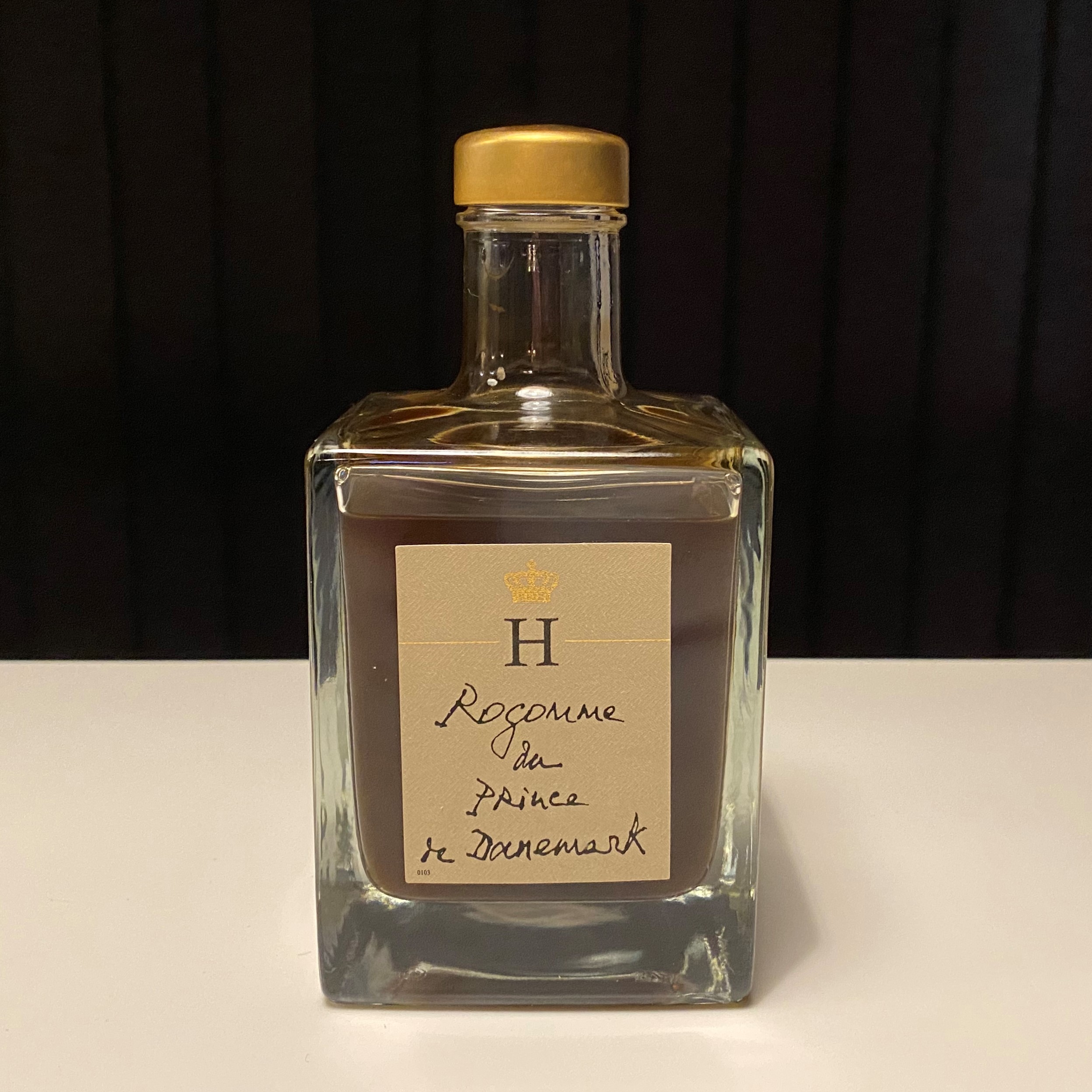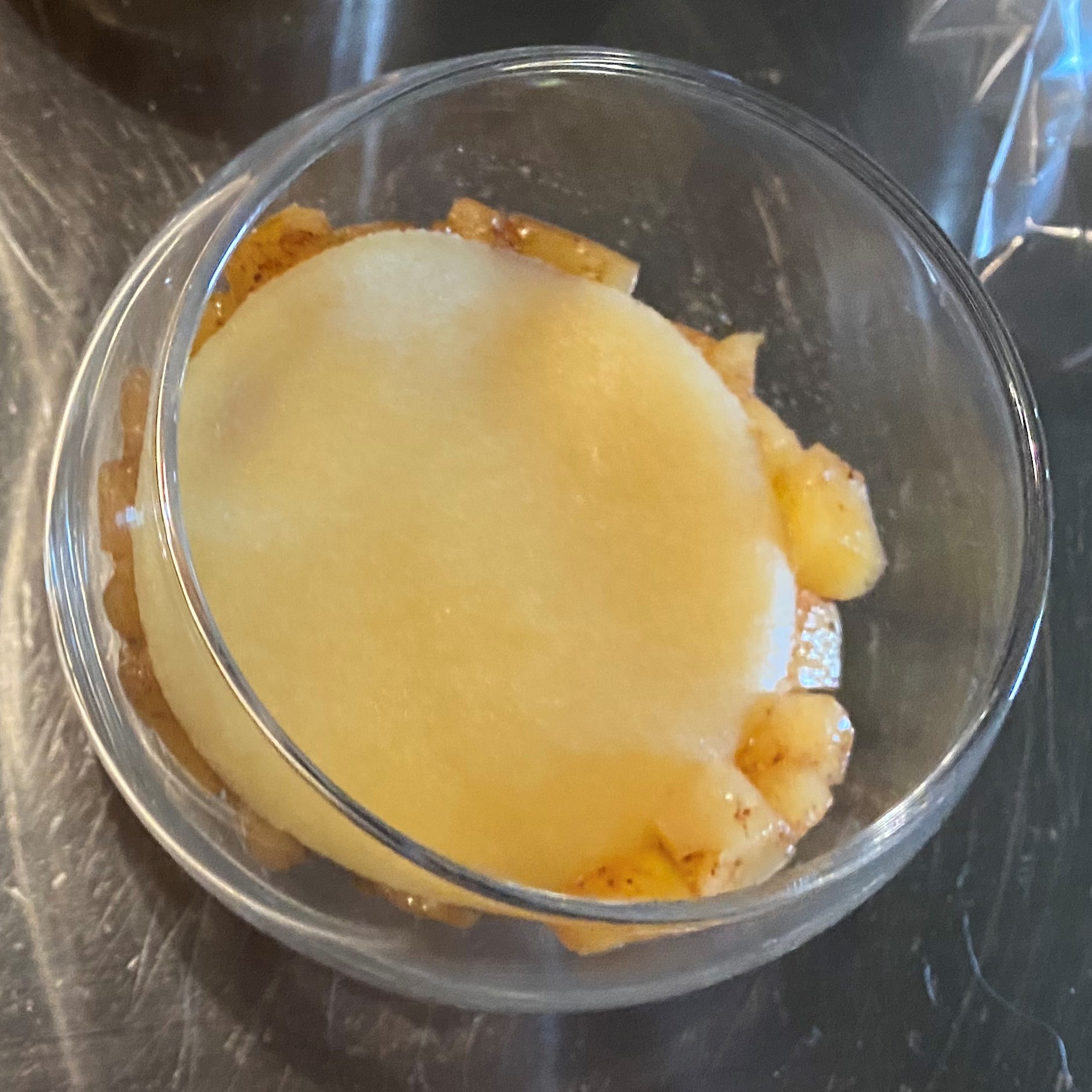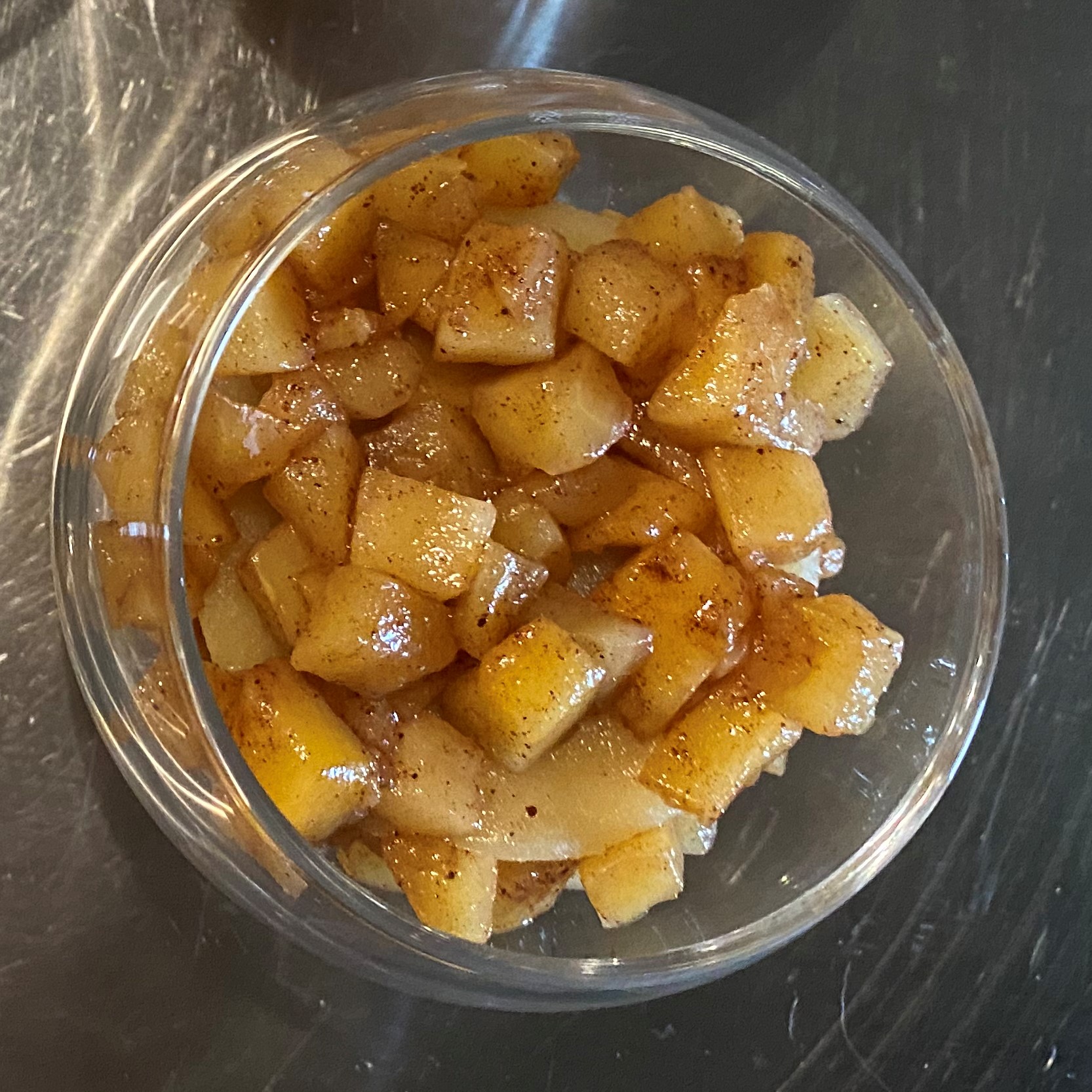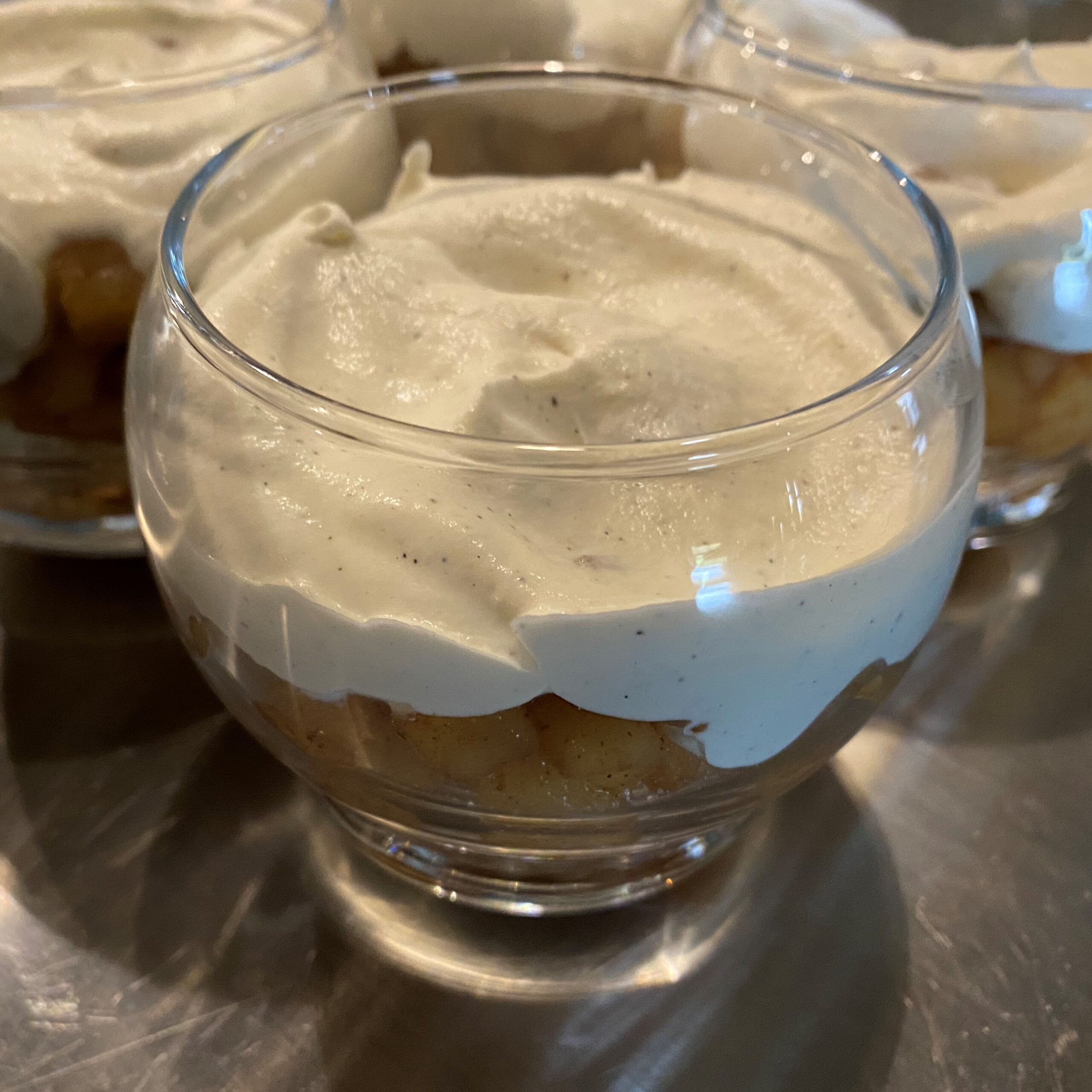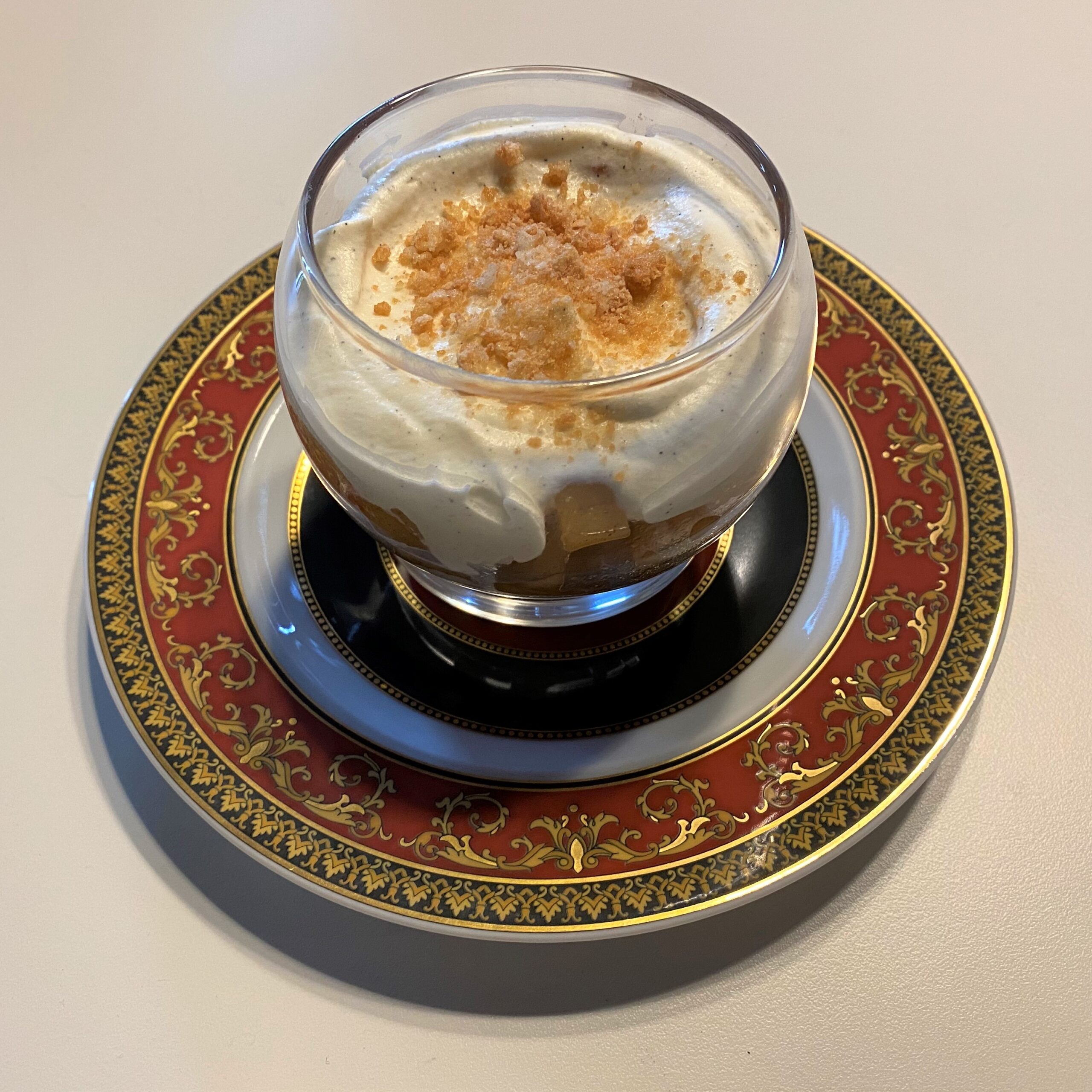 Since this is my own composition, I have dedicated it to Her Majesty, Queen Margrethe II of Denmark.
5 apples
3 tablespoons cinnamon
3 tablespoons sugar
2 dl cream
1 ss vanilla sugar
½ dl Rogomme du Prince de Danemark
A bit of water
100 g marzipan
20 macaroons
Slice the apples into cubes, about 1×1 cm. Boil them in a bit of water with sugar to your taste, and cinnamon. The apples should keep their structure and not be boiled into a puree.
When done, put the apples in the fridge, until they have cold.
Roll out the marzipan and make round slices equivalent to the diameter of the glass.
Make whipped cream with the vanilla sugar.
Crush the macaroons and pour them into the glass. Pour the Rogomme over them.
Pour some of the apples over it, and then place the marzipan slice.
Put the rest of the apples on the top.
Distribute the whipped cream over it.
Put the glasses in the fridge.
Sprinkle with crushed macaroons before serving.
NB! You can make the day before serving – and do be generous with the Rogomme.
Eftersom dette er min egen opskrift, har jeg dedikeret den til Hendes Majestæt Margrethe II af Danmark.
5 æbler
3 ss kanel
3 ss sukker
2 dl fløde
1 ss vaniljesukker
½ dl Rogomme du Prince de Danemark
Lidt vand
100 g marcipan
20 makroner
Æblerne skæres i små stykker, ca. 1×1 cm, og koges i lidt vand tilsat sukker efter smag samt kanel. Æblerne skal ikke udkoges, men bevare strukturen.
Når æbler er færdige, stilles de på køl, til de er helt kolde.
Marcipan udrulles og skiver udstikkes svarende til serveringsglassets diameter.
Fløden piskes med vaniljesukker.
I glasset lægges der i bunden fint knuste makroner som vædes med Rogomme.
Herpå påfyldes æblerne og herefter marcipan.
Et mindre lag æbler lægges oven på marcipanen.
Herefter fordeles flødeskummen.
Sættes på køl.
Drysses med knust makron før servering.
Tips! Desserten kan sagtens laves dagen før, og man må gerne være generøs med Rogommen.