Pears in Caramelized Sauternes / Pærestykker i karamelliseret Sauternes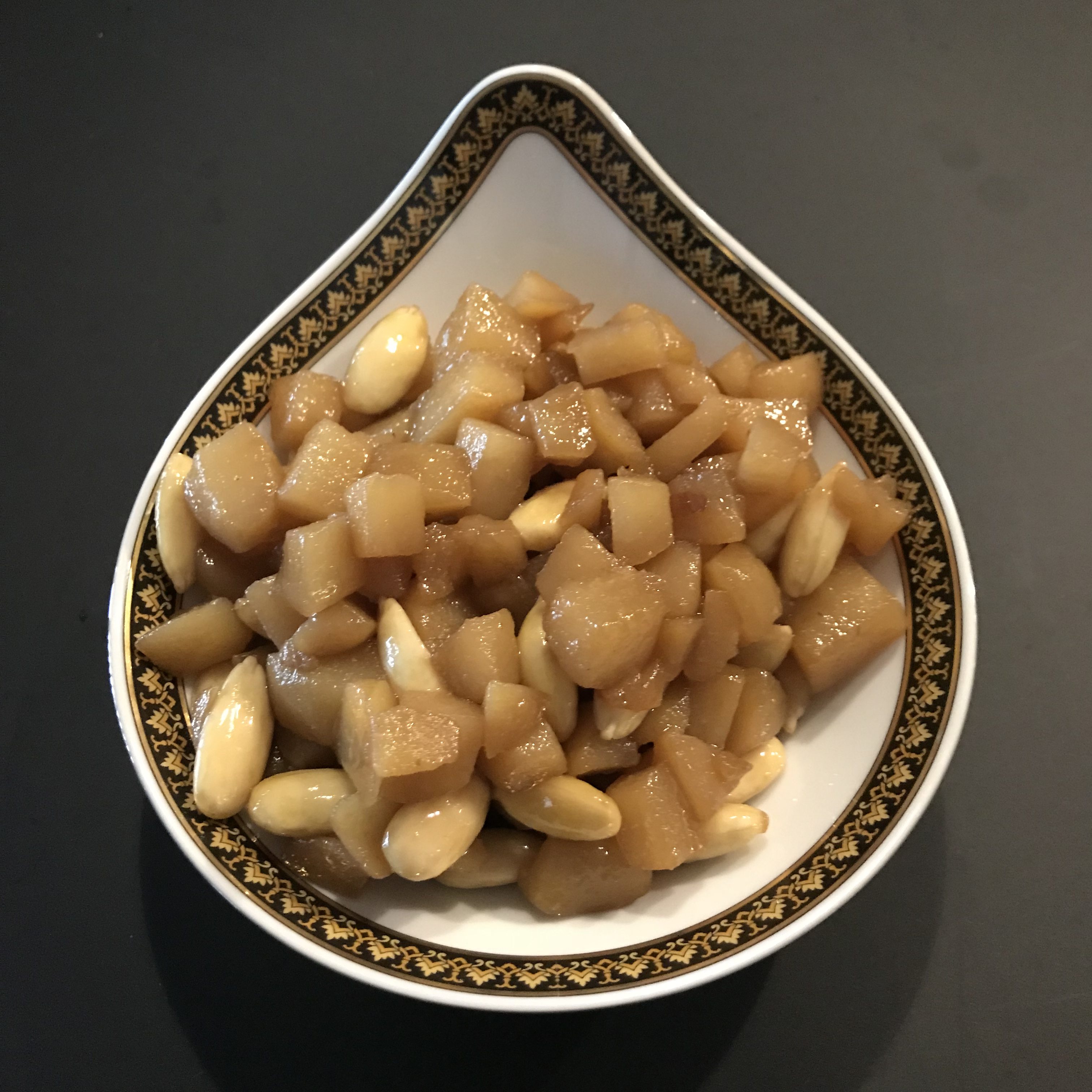 250 ml Sauternes (French dessert wine)
1 vanilla pod (good quality)
4 pears
2 tablespoons sugar
10 g butter
Possibly almonds
Peel the pears. Cut them into boat shaped quarters or sixths.
Scrape out the vanilla from the vanilla pod.
Parboil the Sauternes and the vanilla seeds for 5 minutes.
Put the pears into an ovenproof dish; and pour the Sauternes over them.
Put them in the oven for 2 hours at 70°C.
When the pears are done; use the Sauternes from the dish; and parboil it with sugar on a frying pan.
Mix in the butter.
After a while, the liquid will caramelize, and the pears are turned on the frying pan, until they are golden.
You can add almonds.
Serve the pears with ice cream, for instance caramel ice cream. Or, you can serve the pears as a brunch dish.
250 ml Sauternes (fransk dessertvin)
1 vaniljestang (gerne fra Princip)
4 pærer
2 ss sukker
10 g smør
Pærerne skrælles, udkernes og skæres i både.
Skrab vaniljen ud fra vaniljestangen.
Sauternes og vaniljen gives et opkog i 5 min.
Pærebådene lægges i et ovnfast fad, og Sauternes hældes over.
Sættes i ovnen i 2 timer ved 70°C.
Når pærerne er færdige i ovnen, hældes Sauternes-væsken fra fadet samt sukker op på en pande og koges.
Smørret blandes i.
Væsken karamelliseres efter noget tid, og pærerne vendes på panden, indtil de er gyldne.
Du kan evt. tilføje mandler.
Serveres med is, fx karamelis, eller alene som tilbehør til brunch.