Pear and Caramel Pie / Pære-karamel-tærte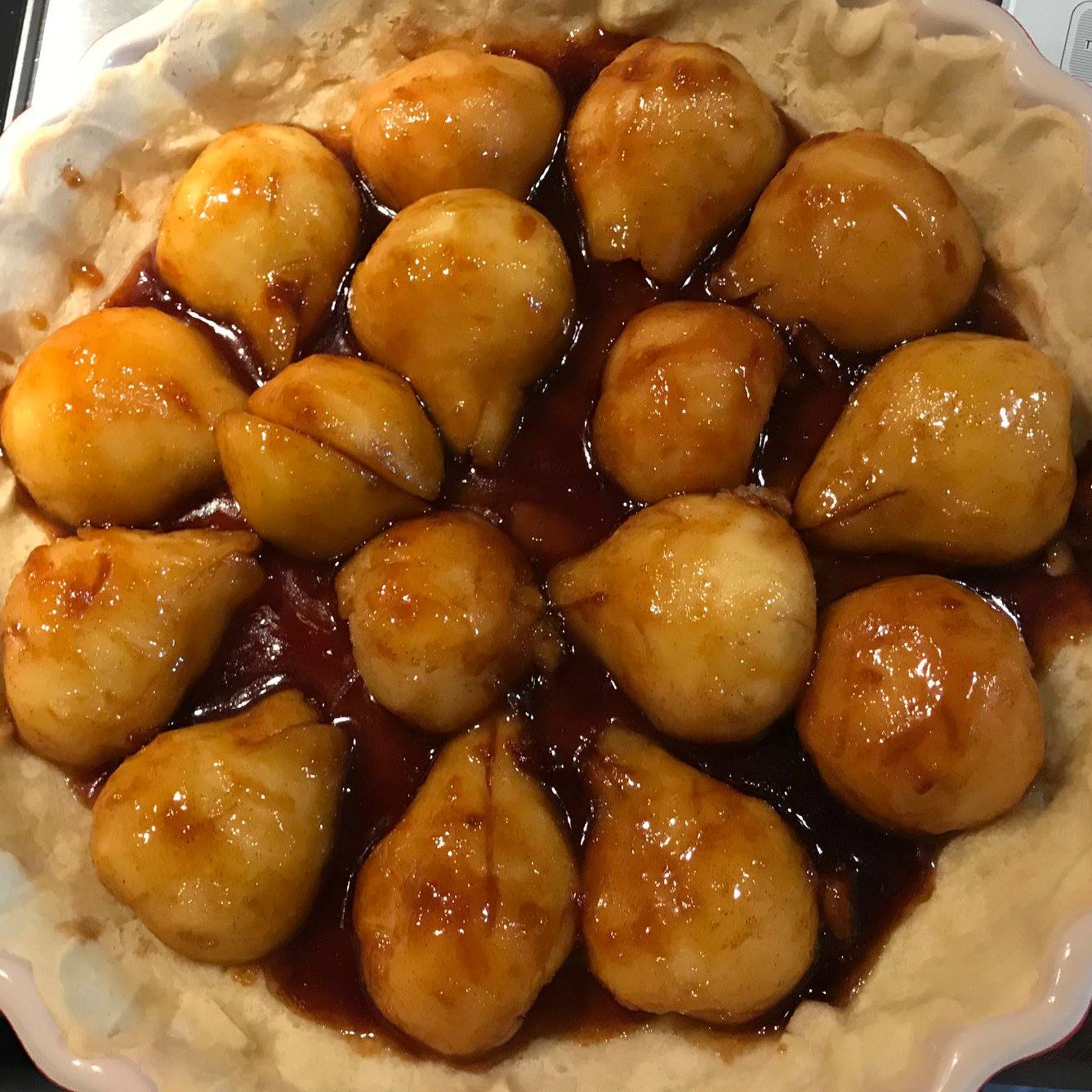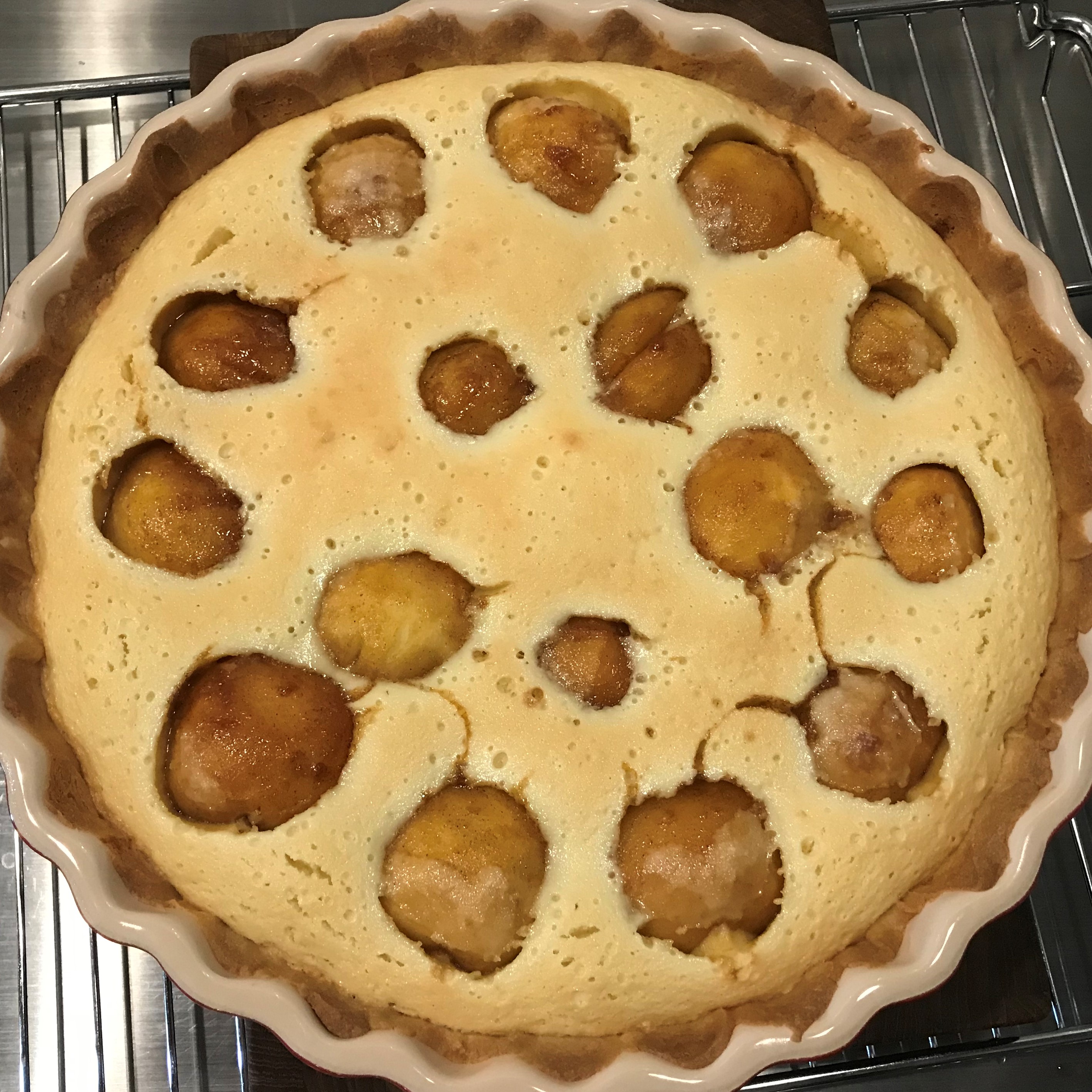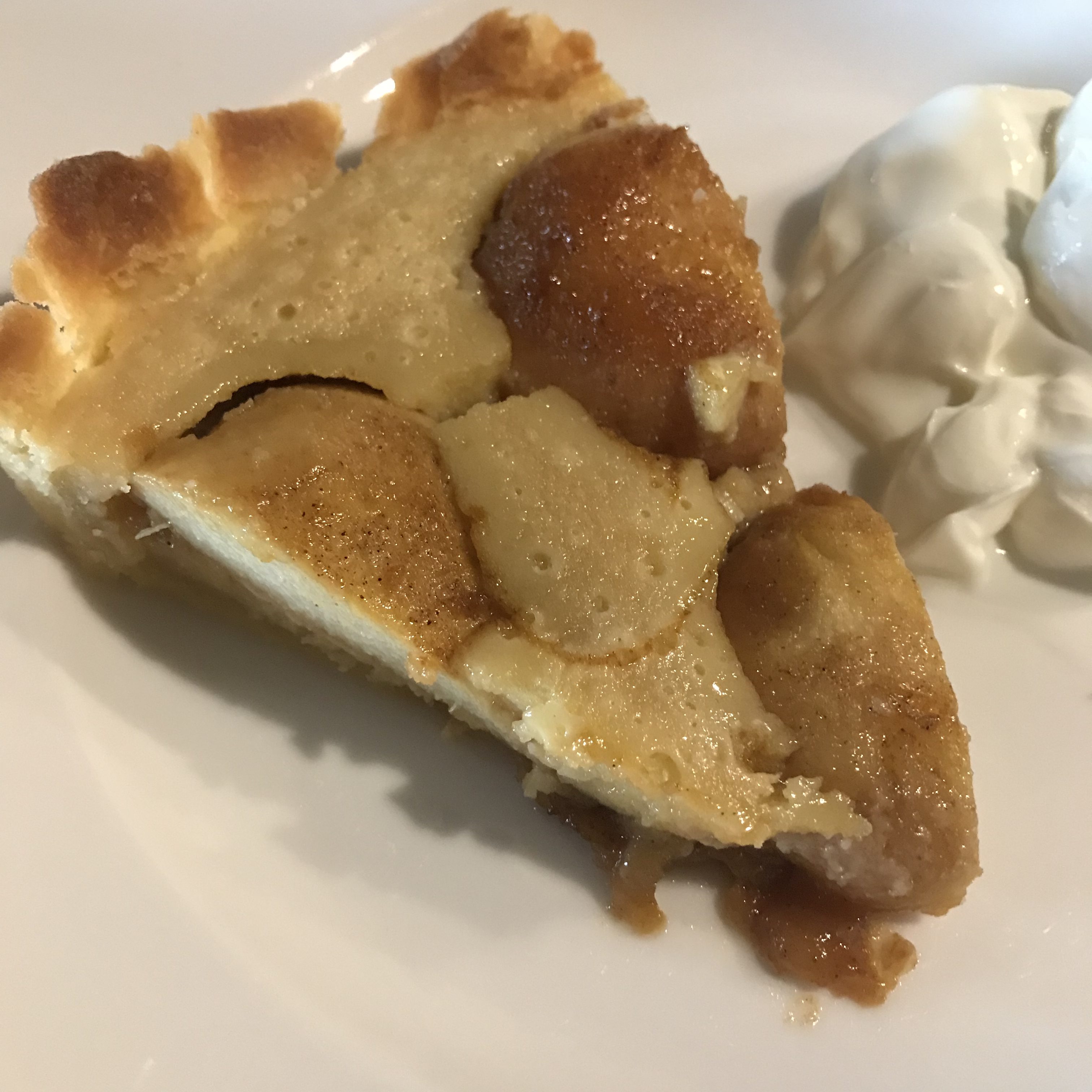 8 pears
Caramel
100 g sugar
2 tablespoons butter
½ teaspoon powdered cinnamen
Marzipan filling
125 g butter
125 g icing sugar
125 g marzipan
30 g flour
25 ml rum
2 eggs
Pastry (you only need about half of it)
250 g flour
100 g icing sugar
200 g butter
2 egg yolks
½ teaspoon salt
Make the pastry; and put it in the fridge.
Make the marzipan filling on a food processor; and put it aside.
Cut the pears in halves, remove the seeds, and caramelize the pears.
Put the pastry in a flan dish. Blind bake it for 15 minutes at 200°C in a normal oven.
Let the flan base cool off. Arrange the pears; and pour the remaining caramel over them.
Pour the marzipan filling over the pie.
Bake the pie at 200°C in a normal oven for app. 20-25 min.
8 pærer
Karamel
100 g sukker
2 ss smør
½ ts kanel
Marcipanfyld
125 g smør
125 g flormelis
125 g marcipan
30 g mel
25 ml rom
2 æg
Dej (kun ca. det halve skal anvendes)
250 g mel
100 g flormelis
200 g smør
2 æggeblommer
½ ts salt
Dejen samles og sættes på køl.
Marcipanfyldet køres på foodprocessor og sættes til side.
Pærerne halveres, udkernes og karamelliseres.
Dejen puttes i tærteform og bages blindt i 15 min. ved 200°C normalovn.
Når bunden er kølet lidt af, anrettes pærerne i tærten, og den resterende del karamel overhældes.
Herefter hældes marcipanfyldet over.
Tærten bages ved 200°C i normalovn i ca. 20-25 min.