Banana Ice Cream / Bananis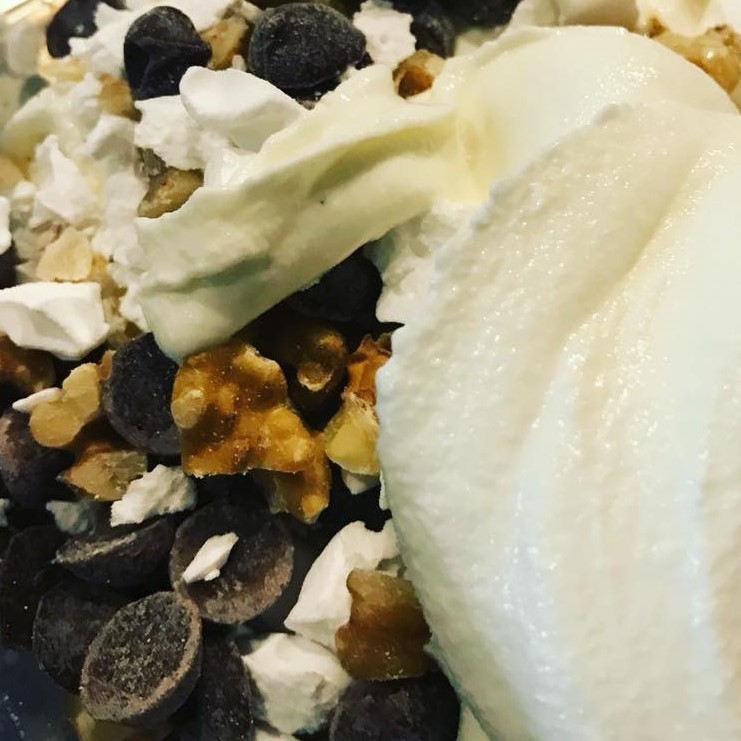 1 ripe banana
2 egg yolks
75 g sugar
2 tablespoons juice from a lemon
2 dl whole milk
Whip sugar and egg yolks, until the sugar is completely dissolved.
Whip the banana and the lemon juice in its own bowl. Then, mix the two liquids to a soft liquid.
Add the milk, and whip thoroughly.
Put it in an ice cream machine for 40 minutes.
Can be served with meringue, walnut, and chocolate for creating a Chunky Monkey.
1 moden banan
2 æggeblommer
75 g sukker
2 ss citronsaft
2 dl sødmælk
Sukker og æg piskes sammen, til sukkeret er helt opløst.
Bananen og citronsaften piskes separat og blandes herefter med ægge-sukker-massen og piskes til en lind masse.
Herefter tilsættes mælken, og massen piskes grundigt igen.
Kør isen 40 minutter på ismaskine.
Kan serveres med valnødder, marengs og chokolade, så du laver en Chunky Monkey.